Congratulations, Cohort 8!
11.21.2022
Engage's Cohort 8 completed our ten-week Enterprise Go-To-Market Program where we helped our entrepreneurs hone their GTM strategy and systematically connected them with senior executives from our corporate partners. We celebrated the accomplishments of our founders at our Fall 2021 Executive Reception.
As the culmination of the Engage Program, the reception gathered 150+ corporate executives and decision-makers, enterprise entrepreneurs, top technology investors, and innovation ecosystem partners.

Birdstop helps enterprises collect and manage data at scale for their distributed physical assets. Birdstop nodes sit in field and command autonomous drones and sensors to capture real-time data without personnel onsite.

Chain is the supply chain connectivity layer between brands, suppliers, logistics service providers and the software platforms that connect them. They take care of the data plumbing so companies have end-to-end supply chain connectivity and improved predictability

MetaCX is transforming how value is defined, managed, and realized across the entire enterprise value stream. By creating a tight linkage between vendors, customers, and partners, they are re-focusing relationships on desired business outcomes and creation of value.

Molecula closes the gap between data and decision, enabling companies to unlock the power of real-time analytics and AI. By eliminating pre-aggregation, Molecula's FeatureBase makes data immediately accessible, actionable, and reusable driving instant decisions.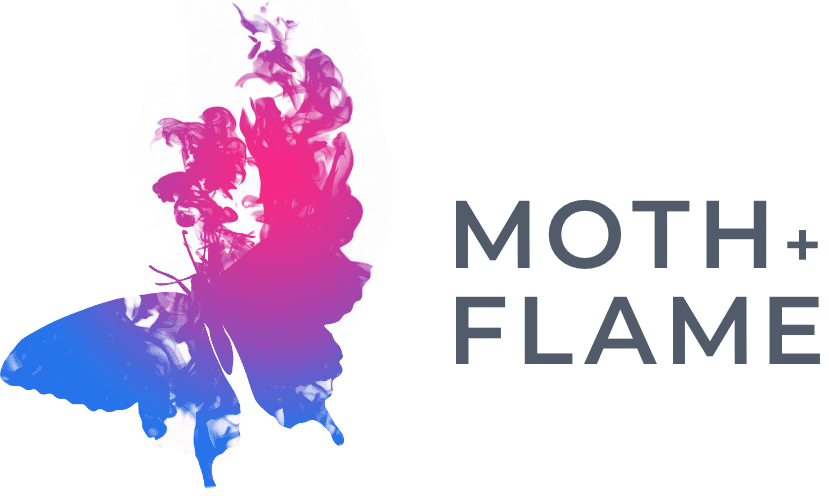 Moth + Flame is the developer of immersive virtual training technology. The company's training platforms, powered by AI and NLP, offer innovative adaptive learning programs for hard and soft skills, enabling immersive learning experiences for enterprise-scale.

Native Voice is working with brands to construct the largest collection of voice services and provide a seamless voice connection to these services on any device. The company offers a branded trigger command (like "Hey, Starbucks") and allows brands to own their customer interaction data.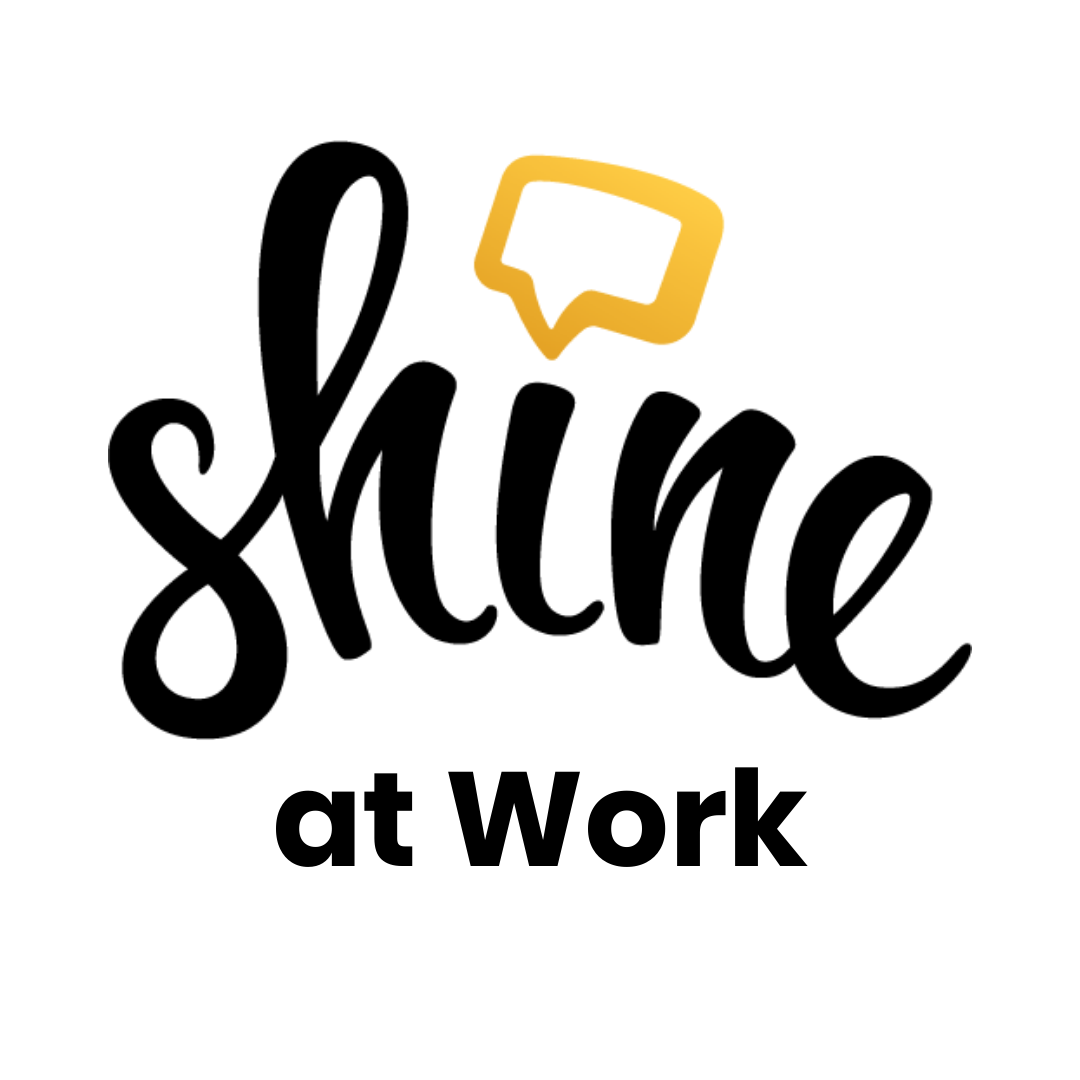 Shine is an award-winning leading inclusive mental health company. The Shine at Work program offers a timely solution to employee retention with a program that's customizable, data-driven, and targeted at an employer's most at-risk employees.

Workstream is an automated hiring platform and mobile app that streamlines the sourcing, screening, and onboarding of hourly workers. Through two-way SMS communication and workflow automation, the platform enables businesses to accelerate their hiring.
The reception also featured an Executive Keynote from Jim Hannan, EVP & CEO of Enterprises, Koch Industries and Engage Board member. While addressing the assembled audience of enterprise executives, entrepreneurs, and innovation ecosystem builders, Jim reflected on what makes Engage startup-corporate partnerships work, saying:
"Just participate. Get involved. I think part of what is important to attract the right kind of startups is that they need to see that this group of companies is connected and that they've got people here that are in decision-making roles and are really looking for opportunities to bring disruptive technology in. So we participate by showing up to the program events, activities, and dinners. We work really hard to do this consistently.
– Jim Hannan
Executive Vice President & CEO of Enterprises, Koch Industries and Engage Board Member
New technologies, demographic shifts, COVID-19, and the 'Great Resignation' have been radically transforming the way that organizations conduct business. To shine a spotlight on how these changes are shaping the Future of Work, leaders from our corporate partners shared the challenges and opportunities in this space in an exclusive panel at the reception. Here are select excerpts from that discussion:
"There is a significant impact on the way we work and how we work. We have to be more flexible and agile. As leaders tasked with solving these challenges, we have to learn from each other and steal every good idea that we find. In that process, we must also realize that one size doesn't fit all. What might work for a manufacturing firm might not work for a white-collar firm, might not work for a global firm. What we deal with in Hong Kong and Singapore is different from what we deal with in England and the U.S. This discussion is a great opportunity to surface what other leaders are doing."
– Mark Giuliano
Chief Administrative Officer, Invesco
"If you want to create or maintain your culture and an environment where people come in-person to an office, you have to have compelling value. It might be your work environment, it might be that they really vibe off their coworkers, come up with new ideas and collaborate/ share knowledge. But if they come in, sit by themselves in an office or are in virtual meetings all day, there is very little value in that. My advice is to focus on creating a work environment where people want to come in-person to an office because they see real value."
– Julie Brehm
SVP of Human Resources, Georgia-Pacific
"One of the things I'm very excited about is the use of digital technologies for the frontline worker. I think we're used to a lot of tools in the office that improve our productivity. But if you think about the 2.7 billion frontline workers out there – the technicians, drivers, maintenance workers – they're not equipped with the same tools, and it is just so exciting to see the innovative ideas that are being developed to help them do their work more productively, train faster, ramp up."
– Que Dallara
President and CEO, Honeywell Connected Enterprise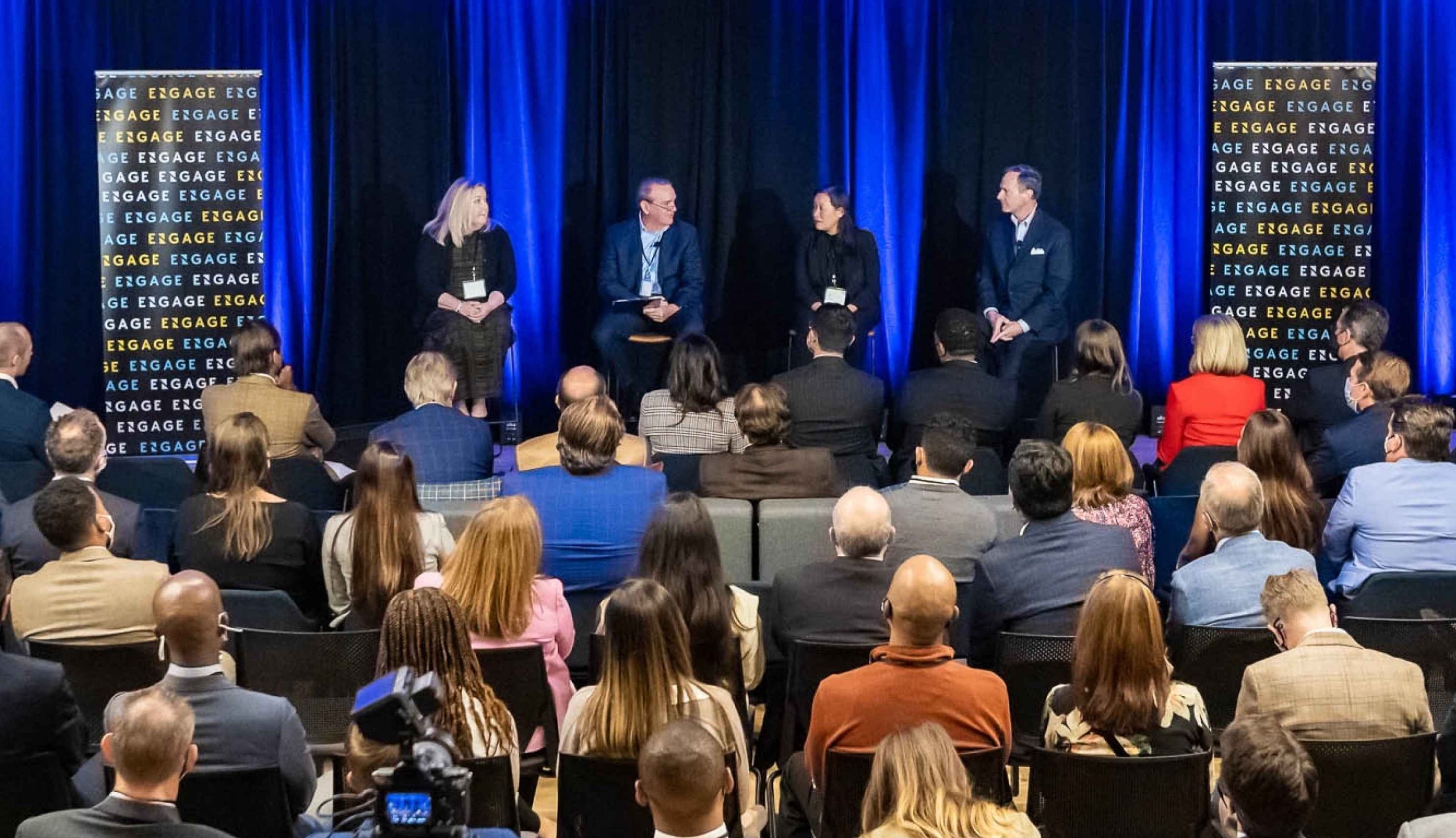 "One of the things that I would like to challenge my fellow executives and entrepreneurs is about how we bring people together across the world. How we develop relationships with people from different cultures, different backgrounds, different ethnicities, different geographies, all of those sort of things. Because I do think it will be a much more multidimensional workforce going forward. And how we break down some of those barriers between employees is a nut worth cracking."
– Washington Dender
Head of Human Resources, Invesco
Coca Cola collaborated with technology partners to create its first-ever beverage bottle made completely from plant-based plastic.
Cox Enterprises and The Trust for Public Land's program, opened the voting for its 2021 Cox Conserves Heroes, which recognizes volunteers nationwide who create, preserve, or enhance shared outdoor spaces in their local communities.
Delta Air Lines joined the Drawdown Georgia Business Compact, a coalition of Georgia businesses committed to developing a just, competitive, and sustainable transition to net-zero emissions by 2050.
Georgia-Pacific was awarded a United States Environmental Protection Agency 2021 SmartWay Excellence Award for the fourth time, for outstanding environmental performance and leadership in supply chain operations.
Georgia Power launched its first battery storage system on Georgia's transmission grid, designed to help the company evaluate energy storage and how best to operate and dispatch these resources to help maximize the value of sustainable, renewable energy.
Georgia Tech researchers developed and tested an innovative method to simplify the complexity of delivering Covid-19 and other vaccines through a handheld electroporator.
Goldman Sachs and The Home Depot were recognized as two of Forbes World's Best Employers of 2021.
Honeywell announced a new line of ergonomic and lightweight headpieces combined innovative face and respiratory protection for enhanced worker safety.
Invesco President and CEO Marty Flanagan discussed the evolution of Atlanta's startup and innovation ecosystem with Mailchimp CEO, Ben Chestnut, at Venture Atlanta 2021.
Inspire Brands Innovation Center in Atlanta implemented the Flippy robot as a burger solution to ramp up production and speed.
The Home Depot teamed up with Walmart to expand its same-day and next-day delivery as the first retail client of Walmart GoLocal, which uses Walmart's expansive network to deliver products for businesses of all sizes.
UPS pledged to plant ten thousand trees through its Forest of the Future initiatve. Wellstar Health System, in partnership with the U.S. Department of Health and Human Services, announced that it is expanding access to COVID-19 monoclonal antibody (mAb) therapies at several of its eleven existing infusion locations, with Wellstar Cherokee Health Park being the first Wellstar facility to launch this program. Wellstar is the first healthcare provider in Georgia to join the mAb Health Equity Initiative.
Cox Enterprises partnered with Techstars Atlanta for its Demo Day 2021 to feature ten startup founders driving innovation across industries like procurement, childcare, and horticulture.
Cisco became the latest technology company to flock to Atlanta's Midtown, moving into the Coda tower with Georgia Tech researchers.
Atlanta startups smashed fundraising records, raising almost $3 billion in 2021. Technology investment in Georgia and the Southeast is off to a fast start in 2021, with investors pumping more than $2 billion into startup companies in Georgia and $8.04 billion into new companies in nine Southeast states, stretching from Virginia to Mississippi, in just the first half of 2021.