Operations Associate
"During my semester at this enterprise platform, I have been surrounded by many role models who were not only passionate about GT but were passionate about my personal success both academically and in the workplace."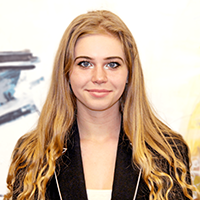 Katerina Addington
Insights Analyst
"I think my time at Engage helped me build an even greater sense of pride in my work. I think a big part of this pride is because of getting to work on a small, tight-knit team."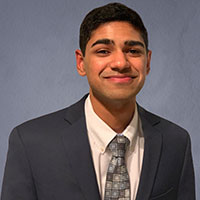 Abhishek Mattipalli
Operations Associate
"My biggest takeaway from this internship is that people are everything in a company. It does not matter if it is a large Fortune 500 company or a small team of fourteen interns at Engage, if the people you work with does not provide value and work well with others a company can crumble."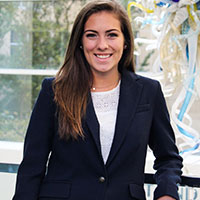 Maddie Roher
Investments Analyst
"I think that one of the greatest ways to hone your investment skills is simply the cycle of repetition and feedback. By getting exposed to a large number of potential investments at every stage of the process and receiving helpful feedback on ways to improve, I've learned a lot over the course of my internship."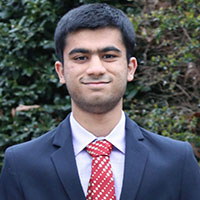 Roshan Soni
Insights Analyst
"The time during which we focused on sourcing was incredibly fruitful. It taught me about different technologies. It showed me how a VC thinks, and how to think like one. The time we spent on analyzing corporate partners taught us about large companies and problems they were facing. This work was placed in front of board members and founders. All the while, I was able to better my leadership."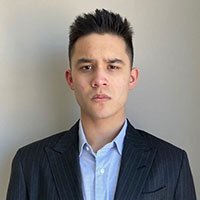 Yasho Singh
Design and Communications Associate
"Engage provided students an opportunity to build a portfolio of meaningful work relevant in graphic design and UIUX media design. Being a Design and Communications intern allowed me to seamlessly connect my interests and work with startups, partners, and corporations. It blossomed into a very special opportunity to work in a real world setting."
Lee Lee Jiang
Design and Communications Associate
"One of the biggest concepts I took away from my work at Engage is dealing with text. Before my internship, I spent my time with graphic design avoiding text – my history in visual arts taught me that messages that can't be communicated without text aren't worth communicating. With practice and reinforcement from Nammy, my discomfort with text dissipated. I gained appreciation for typeface and layout nuances I hadn't encountered before."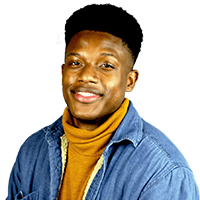 Spencer McCray
Insights Analyst
"Engage offered a collaborative team setting and ample creative freedom to generate actionable insights that had tangible implications for the company. In particular, I gained a deeper insight into the working processes of the venture capital and startup world; I managed to refine my ability to effectively parse the world wide wild web to identify actionable information; and I learned valuable leadership lessons from working closely with the Insights team."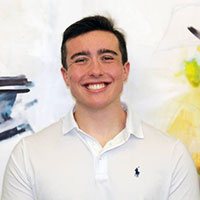 Aidan Anderson
Investments Analyst
"Engage was my first experience where I wasn't explicitly told what to do – there was no syllabus for me to follow, nor was there a grade I could use to assess my performance. Because of my immersion in such a professional environment, I was able to learn how to take ownership of my projects and how to collaborate within a team. I was able to learn how to ask for help when necessary, and, perhaps most importantly, I learned how to navigate and strengthen professional relationships."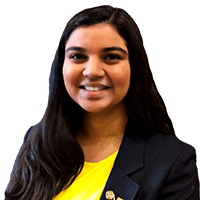 Tanya Iyer
Frequently Asked Questions (FAQ)
What is Engage?
Engage is a collaborative innovation and corporate venture platform. We partner with Georgia Tech, Tech Square Ventures and Fortune 500 corporations – Chick-fil-A, Coca-Cola, Cox, Delta Airlines, Goldman Sachs, Georgia-Pacific, Georgia Power, Honeywell, The Home Depot, Inspire Brands, Intercontinental Exchange, Invesco, Invest Georgia, UPS, and WellStar Health System – to uncover startups building solutions to pressing enterprise challenges.
Simply put, Engage is a program that helps startups and corporations find ways to work together and create social and economic value.
Who are Engage's Corporate Partners?
Currently, Engage has 17 partners, including Chick-fil-a, Coca-Cola, Cox Enterprises, Delta, Georgia-Pacific, Georgia Power, Georgia Tech, Goldman Sachs, The Home Depot, Honeywell, Invest Georgia, Tech Square Ventures, UPS, and WellStar Health System.
How do you pick which startups are relevant to your corporate partners?
We look for startups that display unmatched fit and applicability to one or more of our corporate partners' six strategic themes:
Customer Experience
Data, Analytics, Cybersecurity & Fintech
Future of Work
Logistics & Mobility
Supply Chain & Manufacturing
Climate Tech & Sustainability

If we find a promising company in the space, we verify that the company meets our investment criteria, relating to their size, stage, and product maturity. Then, we begin discussions with our corporate partners to find which of these companies are exciting to their businesses.
What is Engage's culture?
Engage itself runs much like a startup. We have a sharp vision for the future, and every team member is a rockstar who operates with a lot of trust and responsibility to execute towards this vision.
Also like a startup, we have a small team of nine full-time staff members and fourteen interns. We are a close-knit group; we interact in the office and via slack to get our work done. We are creative, curious, and believe in excellence. We genuinely like the people we work with and most days our work is interlaced with light-hearted conversation and fun.
Who is an ideal Engage intern?
Successful Engage interns share four attributes:
Responsible. Interns take ownership of their work and their part in driving us toward our mission. Successful interns work with a high degree of personal accountability for meeting and exceeding expectations.
Communication. With part-time interns and full-time staff, it is important to have clear channels of communication. Oftentimes, some tasks require immediate attention and successful interns quickly communicate their ability to meet timelines with their teams and leaders.
Excellence. Most of the work our interns do is directly circulated to our corporate executives, entrepreneurs, and external partners. Successful interns strive to do thorough research and work to deliver high-quality deliverables.
Curious. As a firm, we seek self-improvement. Successful interns continuously ask themselves, "Can this be done any better?" or "Is there a way to automate this?" or "Am I missing something obvious?" and display the conviction to implement their ideas into practice.
How is work done at Engage - office or remote? What are the time commitments?
We expect interns to spend at least 50% of their working hours inside the office. We believe in-person work is conducive to building a strong company culture and deeply enriches the intern experience. General intern program meetings and intern track meetings are in person and account for three to four hours of your in-person hours. The onus is on you to schedule the remaining in-person hours. In total, we also expect interns to work ~12-20 hours/week, with flexibility granted for the occasional 'hell week.
What do I get to learn at Engage?
Every Engage intern learns about what it means to be an excellent professional in a workplace, how to conduct oneself in the presence of startup CEO's and senior corporate executives, how to produce an effective presentation, and how to think and speak with clarity and precision. However, every internship track also teaches unique skills:
Operations Analyst – Operations interns handle a broad array of tasks revolving around our bi-annual Enterprise Go-To-Market Program for selected entrepreneurs. From this experience, interns learn a keen sense of time management and taking creative ownership. Incredibly organized and detail-oriented individuals thrive in this track to work collaboratively and implement learning goals and objectives. Excellent writing, effective communication, and organization skills mesh into an end-to-end program experience that is the crux of the value Engage offers its founders, executives, and team.
Design & Communications Analyst – Design interns strengthen Engage's brand identity. This responsibility requires an interplay between aesthetics underscored by a design language to share how outsiders perceive our firm. Interns can expect to become equipped with a strong working knowledge of Adobe's Creative Suite to build graphics and videos for display on Engage's website, newsletter, and social media accounts. Interns in this track learn to use composition, color, typography, and hierarchy to create coherent visual stories.
Insights Analyst – Insights interns will become effective at synthesizing unstructured information while sifting through startups that may potentially resolve our corporate partners' business problems. This also conveys lessons on extracting pertinent information from conversations, interpreting subtle company signals, researching competitors, and discerning which information is prudent to executives. Furthermore, interfacing with our corporate partners and startup founders conveys lessons on professional conduct that helps you regardless of your future occupational trajectory.
Investments Analyst – Investment interns conduct due diligence on startups interested in Engage's program. This track teaches interns how to employ data to find promising startups quickly. Then during the diligence process, you learn to evaluate a startup's product and market fit, competitive landscape, market sizing, and financial diligence which quickly teaches you how to make judgments in situations with incomplete information.
A day in the life of...
Operations Analyst – Operations interns execute Engage's ten-week Go to Market Program for startup founders. This execution includes everything from scheduling events to building experiences for our founders and corporate executives. Along the way, you will refine your business and technical skills while generating content for Engage's online presence and intern database. You will facilitate Engage's largest events, working on the backend to help host both in-person and online events for our executives, and portfolio companies. Finally, you will have the opportunity to work on interdisciplinary projects, incorporating the work of the Design and Insights teams to create finished deliverables.
Common Traits: Organized, meticulous, strong communicator (both written and oral).
Design $ Communications Analyst – A typical day involves working in the Adobe creative suite with apps like Illustrator, InDesign, and Photoshop. Though, during video and animation projects, After Effects is workhorse. Projects change over the semester and include image and video projects. For example, a common project will require creating social media graphics and brochures/ magazines for outbound communications. This creative process is iterative and requires collaboration with your manager to receive feedback and refine your ideas and techniques.
Common Traits: Creative, meticulous, independent.
Insights Analyst – 80% of your responsibilities involve finding startups that are relevant to Engage's corporate partners. In a typical day, you can expect to chat with your manager about the priorities of our corporate partners, collate a list of startups that fit these strategic themes, and lead outreach for promising candidates to explore whether they are a good fit for our program. After confirming a fit, you flesh out a detailed one pager that will be reviewed by our executive working groups.
Common Traits: Curious, independent, confident public speaker, professional
Investments Analyst – Investment interns commonly find themselves sifting through investment candidates or financial metrics to decide whether a company is a good fit for Engage or our sister organization, Tech Square Ventures. Investment and insights interns share a common sourcing process, but they distinguish themselves in the due diligence process: crafting competitive market landscapes and pouring over financial reports to understand the fundamentals of a company.
Common Traits: Analytical, independent, quantitative.
How do the different internship tracks interact with each other?
Inter-track mingling takes several forms. Most often, we intermingle during our 'Friday Intern Meetings' where we learn practical lessons on how to reach success in venture capital, academic pursuits, and our personal lives. Additionally, interns lean on one another for projects that require a diverse array of skills. For example, our annual report to investors and corporate partners requires contributions from all internship tracks.
Most crucially, our Go-to-Market program is all hands on deck, requiring support for all interns, especially for the in-person section of the program.
Is there a way to grow as an intern at Engage?
Engage interns get out what they put in. For those that go the extra mile, are accountable, and consistently offer valuable contributions will grow in their responsibilities. Additionally, interns who extend their commitment with Engage will see more face time and potential internship opportunities with our corporate partners. Similarly, there are opportunities for summer internships at Engage for those who wish to deepen their relationship to the firm.
Long-term Leadership Opportunities
Many interns return to work with Engage for many semesters and even years. Especially as older interns graduate or move on to other opportunities, Engage encourages younger interns to fill their shoes by taking on greater responsibilities. These leadership opportunities include running intern meetings, working on individual one-off projects for corporate partners, and managing interns in your track.
What are some success stories of former Engage interns?
Maddie Rohrer entered Engage in the fall of her senior year. Already intrigued by the startup ecosystem's dynamic schedules and tight-knit teams, Engage offered her an added opportunity to gain exposure to a diverse array of corporates. Maddie took full advantage of the opportunity. She extracted lessons from every interaction and improved her organization, leadership, and soft skills as a result. Her "willingness to learn" and "over-communication" coalesced into her rapid ascension up the learning curve and making her an invaluable part of Engage team. In fact, Maddie became such an integral part of the team that Engage offered her a full-time offer after she graduated, where she supports the Enterprise Go-To-Market program as an Operations Analyst.
Yashovarman Singh joined Engage at the onset of his junior year with one goal in mind: enriching his understanding of the innovation economy. Yasho knew early on that he wanted to climb the ranks at Engage. His leadership style was distinct. Yasho unapologetically insisted that his team always surpassed expectations while still delivering on time. Outside of his team, he tracked the heartbeat of the firm and dedicating himself to both predicting and acting on the firm's looming needs. After two years at Engage, Yasho now leads the Insights Track and directs sourcing initiatives across the six strategic themes. In the fall, Yasho will be headed to New York to work with Goldman Sachs' Investment Banking practice.
Additionally, Engage interns have secured internships and full-time roles at Cloverly, Create-X team, Canary (GT student startup), Heartbeat (GT alumni startup), Accenture, Facebook, Goldman Sachs, The Home Depot, Square/ Block, Tesla, Cruise, Nuro, Stord, Google, Anthos Capital, Microsoft, Bain & Company, Georgia-Pacific Ventures, and AT&T.
Are there majors best suited for each track?
No. If you have an interest in a role, display strong leadership potential, and a strong interest in venture capital you are a strong candidate for the track. Engage has had successful interns with a range of experiences, majors, and backgrounds across all tracks.
For context, in the past, we've had interns from 12 different majors including Business Administration, Master's in Business Administration, Industrial & Systems Engineering, Biomedical Engineering, Industrial Design, Architecture, Computer Science, Computational Media, Fine Arts, Mechanical Engineering, Graphic Design, Literature, Media, and Communications.
With that said, each track tends to attract people from certain majors:
Operations Analyst – Business, Mechanical Engineering, BME
Design & Communication Analyst – Artistic Majors: LMC, Graphic Design, Architecture, etc.
Insights Analyst – Business, CS, and Industrial Engineering
Investments Analyst – Business, Economics, and Finance