Engage Corporate Partners
Designed for high-growth startups looking to accelerate their enterprise go-to-market strategy and partner with the Fortune 500. Our proprietary platform creates connections and facilitates relationships between entrepreneurs and corporate decision-makers.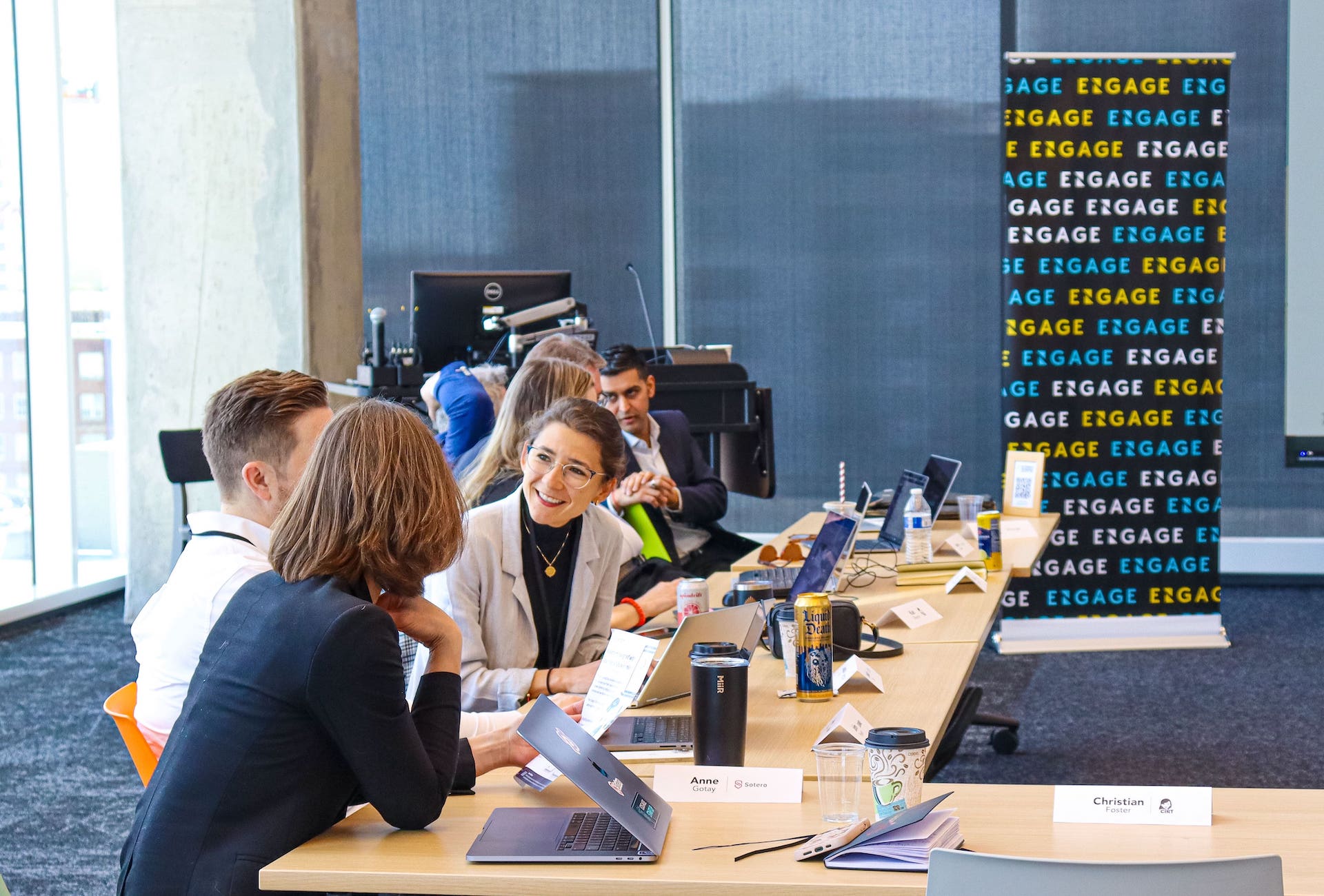 Enterprise
Go-To-Market Program
Our 10-week program helps refine your Enterprise Go-to-Market strategy and provides a smoother path to break into and scale within the Fortune 500.
We take an individualized approach with founders, creating tailored plans to build an enterprise sales playbook and connect with the corporate leaders making critical company-wide decisions. Startups go through the Engage Program in a Cohort of 6-8 other companies, learning from entrepreneur peers who are also focused on breaking into enterprise channels. The Program runs twice a year, in the Spring and Fall.
Corporate Access
Our team works closely with the most senior leaders and executives within the corporate partners: AT&T, Chick-fil-A, Cox Enterprises, Delta Air Lines, Georgia-Pacific, Georgia Power Foundation, Georgia Tech, Goldman Sachs, Intercontinental Exchange (ICE), The Home Depot, Invesco, Invest Georgia, Tech Square Ventures, and UPS.
Direct top-down support helps startups navigate the enterprise sales and partnership process.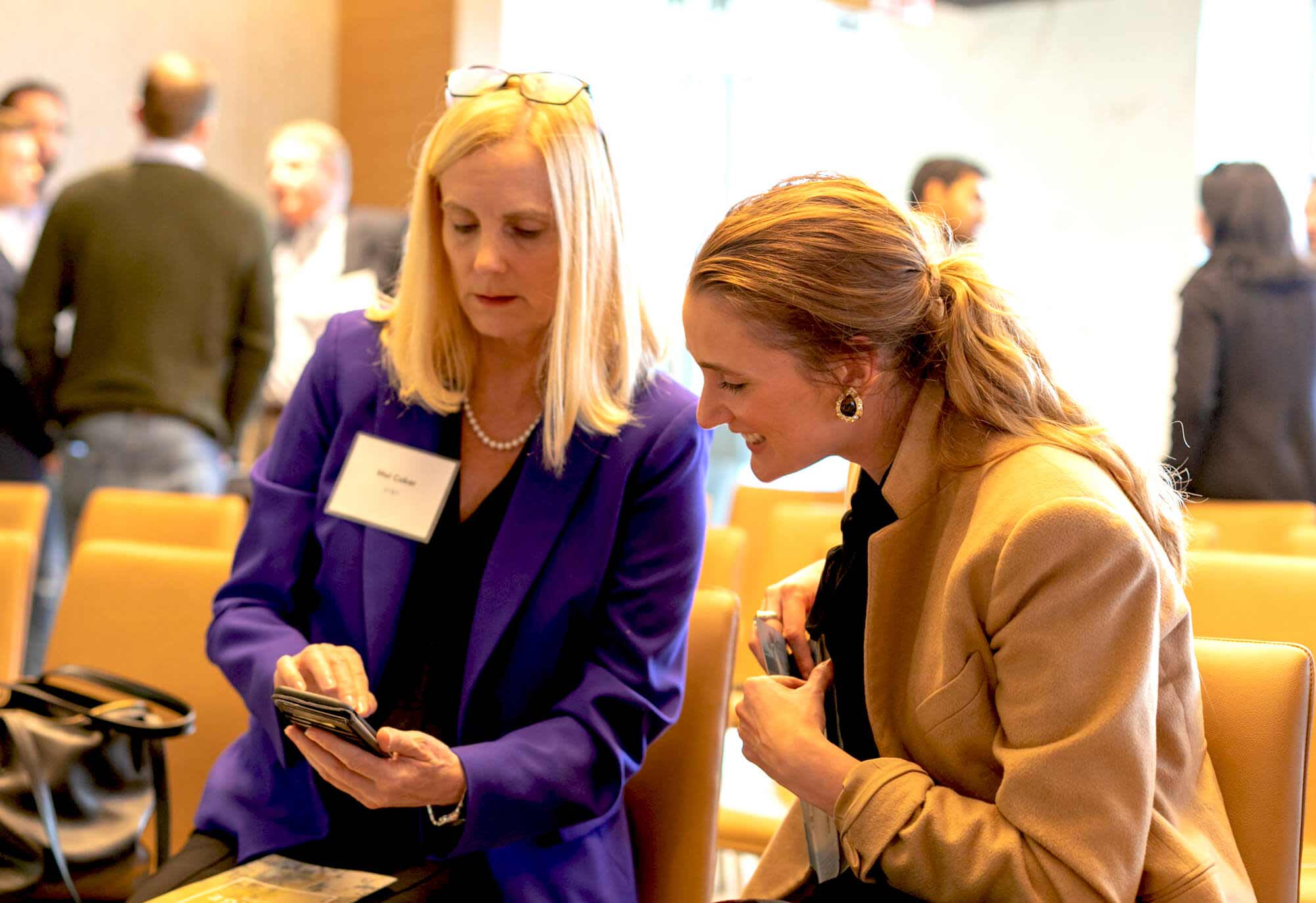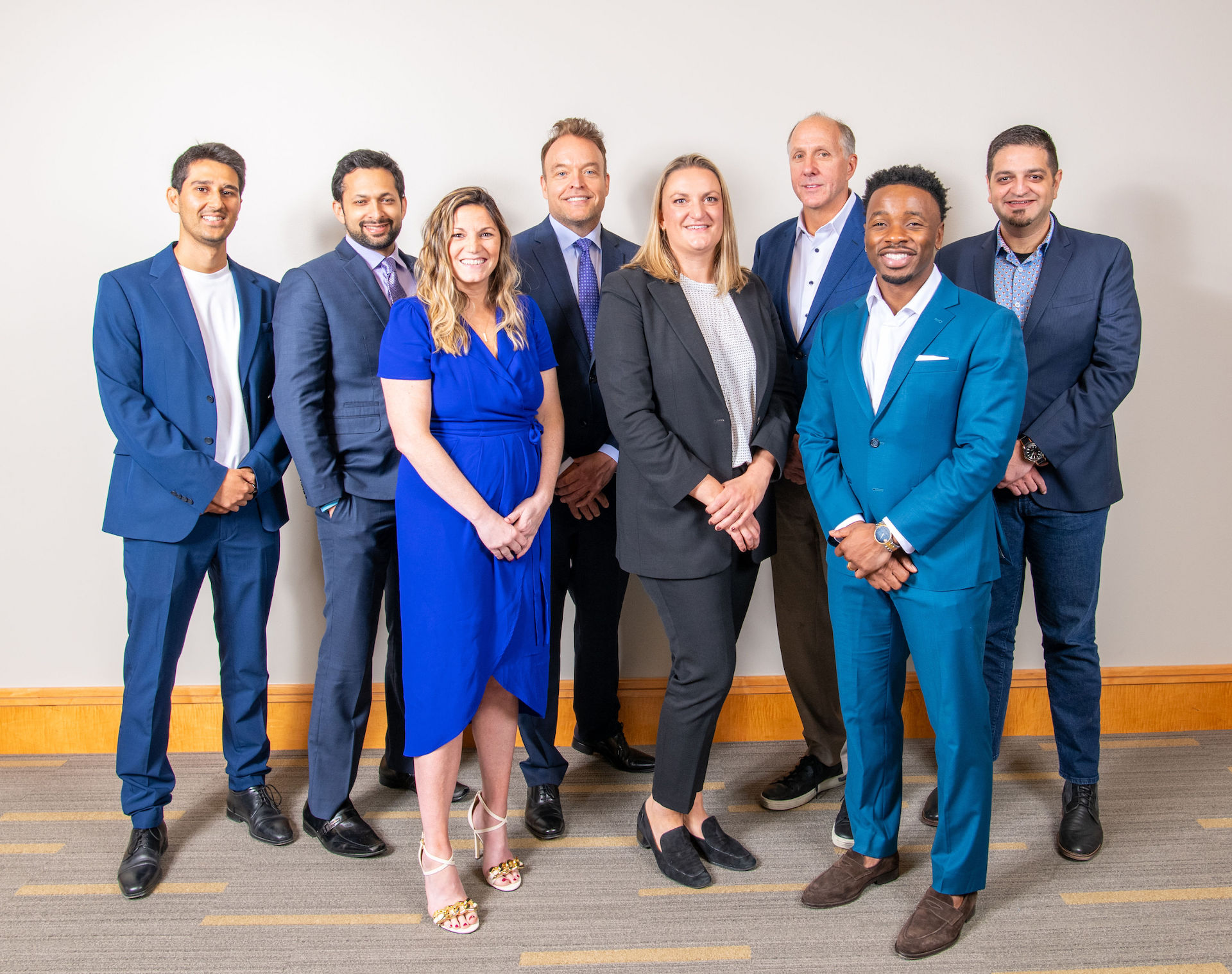 Expert and
Founder Network
The Engage network is made up of entrepreneurs, practitioners and experts skilled in navigating the complexities of commercial relationships with Fortune 500 companies.
Portfolio companies gain access to invite-only events and gatherings with top venture investors, Fortune 500 CEOs and executives, and other entrepreneurs.
Partner corporations utilize the Engage innovation platform to gain curated insights into the future of industries through a venture lens, collaborate with peers at like-minded organizations, and flex their entrepreneurial muscle.
Cross-Corporate Learning
We work closely with our corporate partners to facilitate innovation at scale. Rather than being limited to an industry-specific market view, corporate partners work with like-minded peers across verticals to get ahead of emerging market trends, accelerate their learning, and speed up innovation cycles.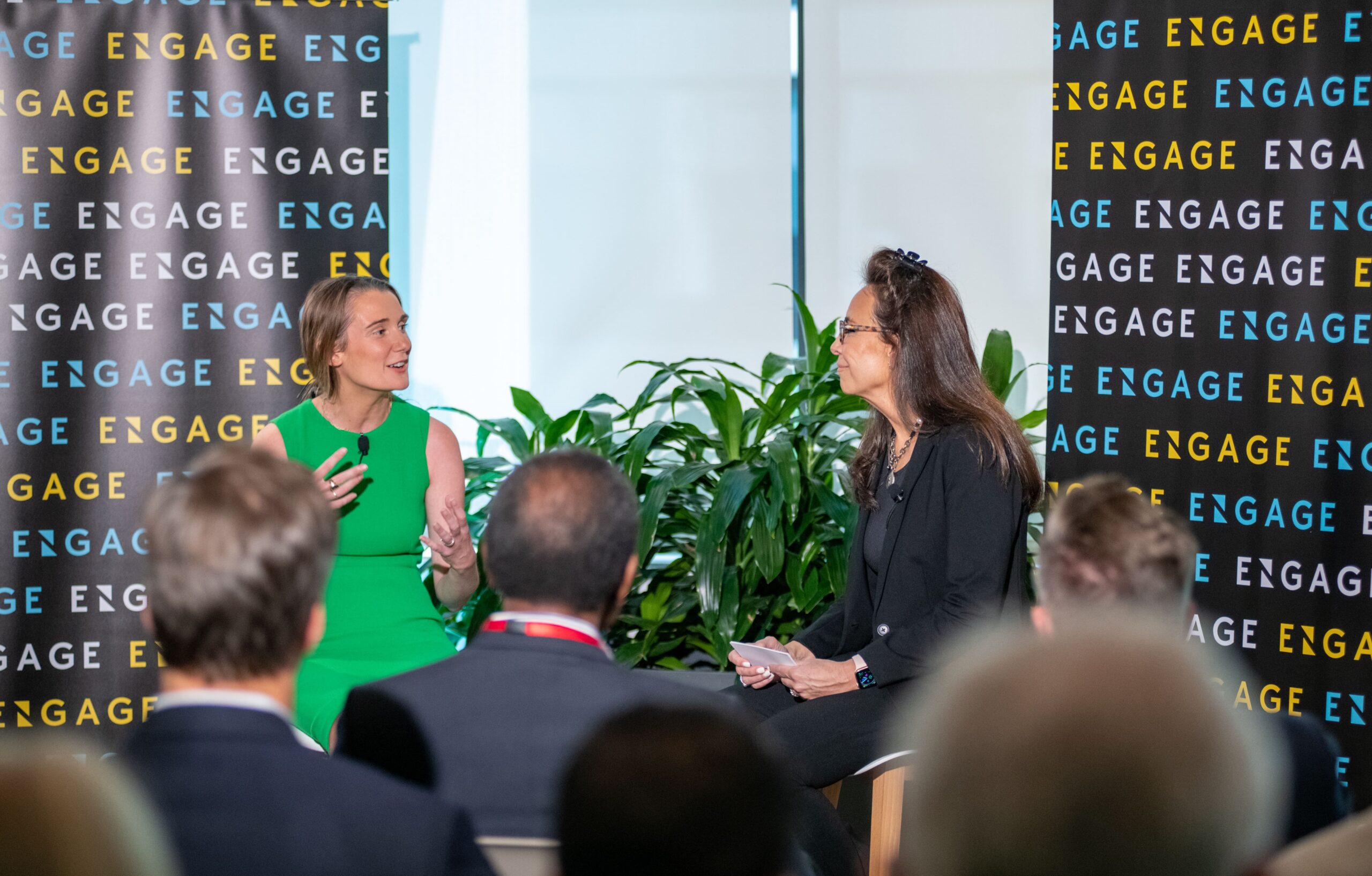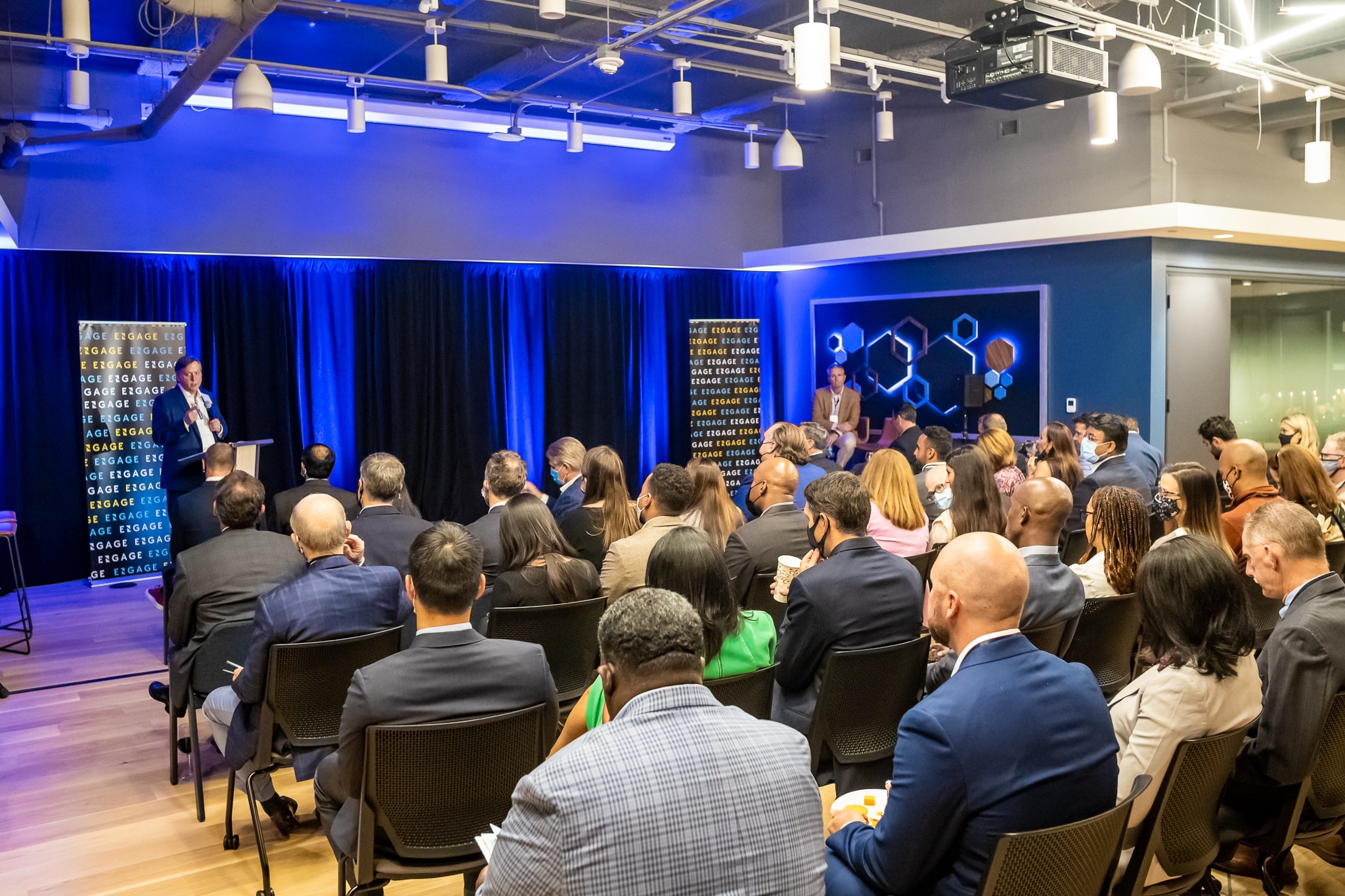 Enterprise events
Engage hosts regular curated events, industry roundtables, and expert councils for our corporate partners to share knowledge, resources, and ideas with other member companies.
Our events facilitate the convergence of startups and enterprise, catalyzing an environment where new ideas and relationships can come to life and thrive.
Insights Engine
In conjunction with the Enterprise Innovation Institute at Georgia Tech, Engage collates and analyzes information on new enterprise verticals, sourcing powerful insights and developing data-driven theses to share with corporate partners and enable better innovation decisions.
In tandem, Engage and its corporate partners use these Insights to incubate new internal businesses, pilot innovative startup technology, make strategic investments, and validate their acquisition strategy.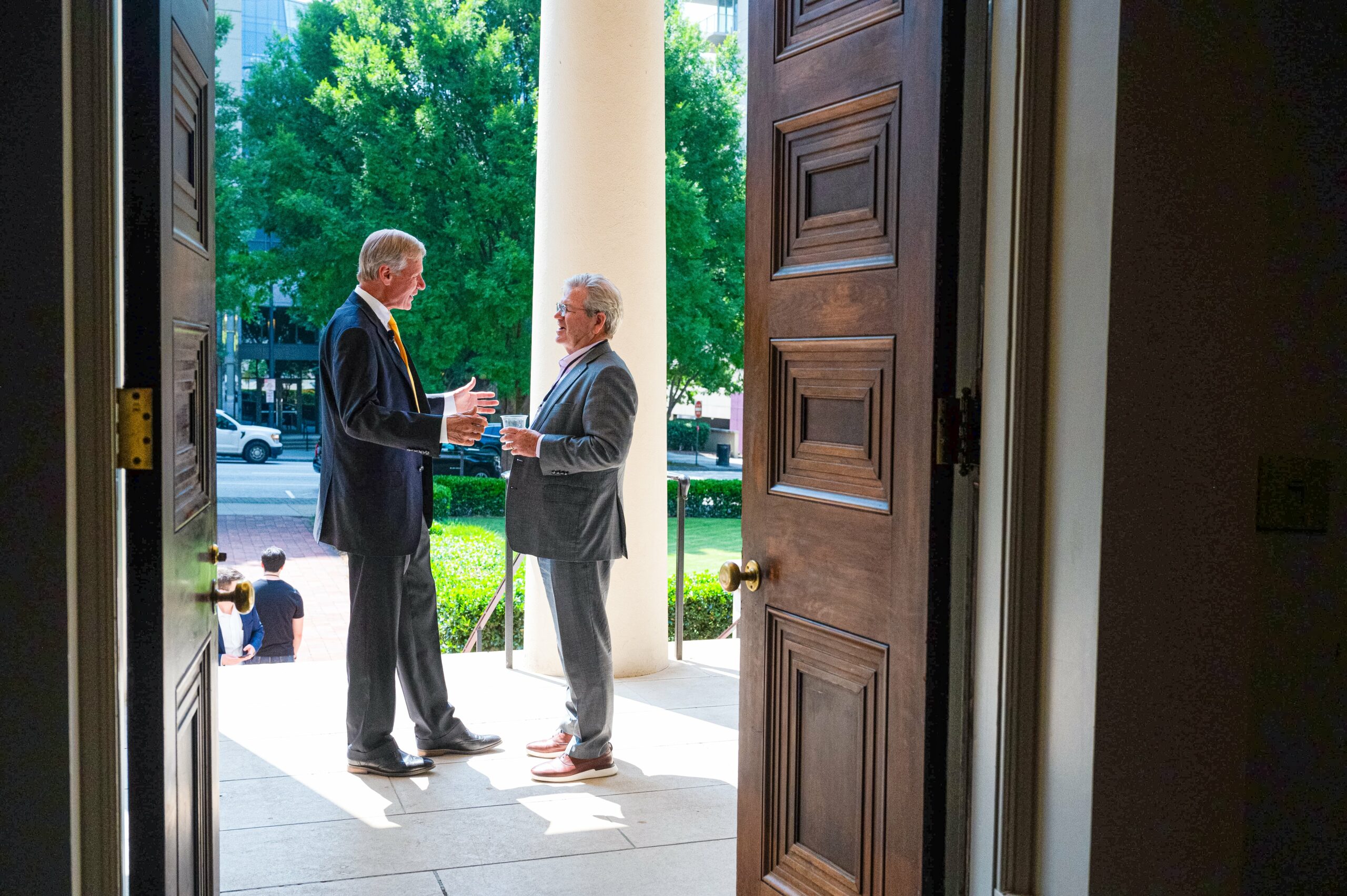 Bridge Builders
"When we got connected with Delta, we started to think collaboratively to try to address some of these large global issues. What their team is able to do was above and beyond some of the other corporations that we've worked with."
COLLEEN COSTELLO,
CEO & Founder, Vyv
"It's these partnerships that will enable us to do really creative, innovative things, and only feed the appetite to do more and more."
GIL WEST,
COO, Delta Air Lines
"We've proven to our customers that hiring and retaining moms isn't just a nice thing to do. It's good business, and we're empowered by the scale of impact we can achieve with this round of funding."
ALLISON ROBINSON,
CEO & Founder, The Mom Project
"We're pleased to join other employers and The Mom Project in supporting women who want to return to work, where their contributions will continue to make Atlanta one of the best cities in which to pursue a career, raise a family and grow a business."
MARTY FLANAGAN,
CEO & President, Invesco
"[Engage] gets the corporations involved in these early-stage companies; it gives them an interest in seeing successful outcomes from these businesses."
CRAIG FULLER,
CEO & Founder, FreightWaves
"This agreement highlights our continued focus on innovation as well as ensuring that we can better plan and utilize our resources across our global network to provide best-in class cargo service to our customers."
MARK DEFRANCESCO,
MD – Revenue Management, Delta
"By enabling us to collaborate with world-leading enterprises, Engage accelerated the development of our AI, allowing us to work towards a mutually beneficial product from inception. Pryon now provides augmented knowledge to employees for critical work flows, creating a strategic advantage for Engage's corporate sponsors."
IGOR JABLOKOV,
CEO & Founder, Pryon
"Through our partnership with Engage, we have gained access to companies tackling large enterprise-wide challenges in new and different ways. Our relationship with Pryon, an enterprise assistant powered by  AI, is a prime example — we are now leveraging Pryon to deliver critical safety information to our employees."
JIM DIANDRETH,
MD GP Ventures, Georgia Pacific
Engage is a first-of-its-kind corporate venture platform intentionally designed to streamline the process of allowing emerging companies to seamlessly work with some of the most influential corporations and universities in the world. Through insights derived from our partners' strategic goals and challenges, we leverage the Engage platform to give entrepreneurs what they need most – access to customers and new markets.
91 Portfolio
Companies

15Global Corporations and
Research Universities

134 Corporate
Contracts

300+ Engaged Executives
& Leaders

2000+ Jobs Created

$2.2BFollow-on
Capital Raised