Founder Spotlight
10.03.2022
Our founders tackle some of the most daunting challenges facing large enterprises. Today, we yield the stage to our award-winning, wonder women CEOs to share how they are solving systemic and often overlooked challenges — 
Mandy Price
, CEO & 
Star Carter
, COO and co-founders of Kanarys; 
Marah Lidey
 & 
Naomi Hirabayash
, co-founders & co-CEOs of Shine; and 
Sevetri Wilson
, founder & CEO of Resilia.
Mandy Price and Star Carter — Co-Founder of Kanarys
No matter where a company is on the diversity, equity, and inclusion (DEI) journey, Kanarys drives systemic change by examining and recommending changes to policies, procedures, and more using a combination of technology, DEI experts, and data science.
After closing their $3 million seed round, co-founders Mandy Price and Star Carter became two of only 93 Black women who have raised over $1 million in follow-on financing.
They were named to Inc.'s 2021 Female Founders 100 for helping companies address systemic racism and were also featured in Wall Street Journal, D Magazine, and Texas CEO Magazine. Recently, Kanarys partnered with the Metro Atlanta Chamber to create the inaugural DEI assessment on the launch anniversary of ATL Action for Racial Equity.
"For any DEI initiative, the first step is conducting a baseline assessment to identify areas of opportunity and set a benchmark for progress. Without this data and measurement, real change cannot be achieved. Our hope is that this work will pinpoint how to dismantle system racism throughout the Atlanta region and also serve as a model for how cities across the country can do the same."
– Mandy Price
CEO and co-founder of Kanarys
Naomi Hirabayashi & Marah Lidey — Co-Founders of Shine
For too long, mental health has been a backburner consideration for many people and organizations. Not to mention, the discrepancies in access to effective mental health resources for people of color.
Shine
is committed to flipping both of those facts on their head.
Shine is an award-winning, inclusive mental health company offering daily meditations, self-care courses, personalized support, and virtual community workshops. Shine now reaches over four million users and has over 25,000 five-star reviews.
Marah Lidey and Naomi Hirabayashi, co-founders of Shine earned the opportunity to meet with Apple's CEO, Tim Cook after being named as Apple's Best app of 2020. Shine was also featured on the Google Play store and The Today Show.
"In 2020 alone, we spent $300 billion in mental health care. And $70 billion of that alone is going to depression. At Shine, we are asking ourselves how do we get to the underlying issues before it gets to a place where we're just funneling out money towards crises. How do we help people on a preventative basis?"
– Marah Lidey,
co-CEO and co-founder of Shine
Sevetri Wilson — Founder and CEO of Resilia
Resilia
is a technology platform with a human touch that enables nonprofits to increase capacity and funders to go beyond the grant with technical assistance, coaching, and capacity-building support.
Sevetri Wilson, CEO and founder of Resilia views giving back to communities of color and advancing a culture of philanthropy rooted in generosity, justice, and shared accountability as core to Resilia's mission. Recently, they launched ELEVATE to award grants to nonprofits across the country.
Resilia also partnered with the Health Forward Foundation, the Boston Foundation, and Metro United Way's Black L.O.V.E. Philanthropic Partnership to improve data and resources in support of BIPOC-led and BIPOC-serving organizations.
"Resilia's work has always been centered on the nonprofits who are driving change in the communities who need it most, and we are thrilled to continue to build on this. Metro United Way's new Black L.O.V.E. agenda advances change by listening to their community and deploying resources, through Resilia, that address real on-the-ground needs."
– Sevetri Wilson,
CEO and Founder of Resilia
Introducing Lisa Carlson & AW Farrar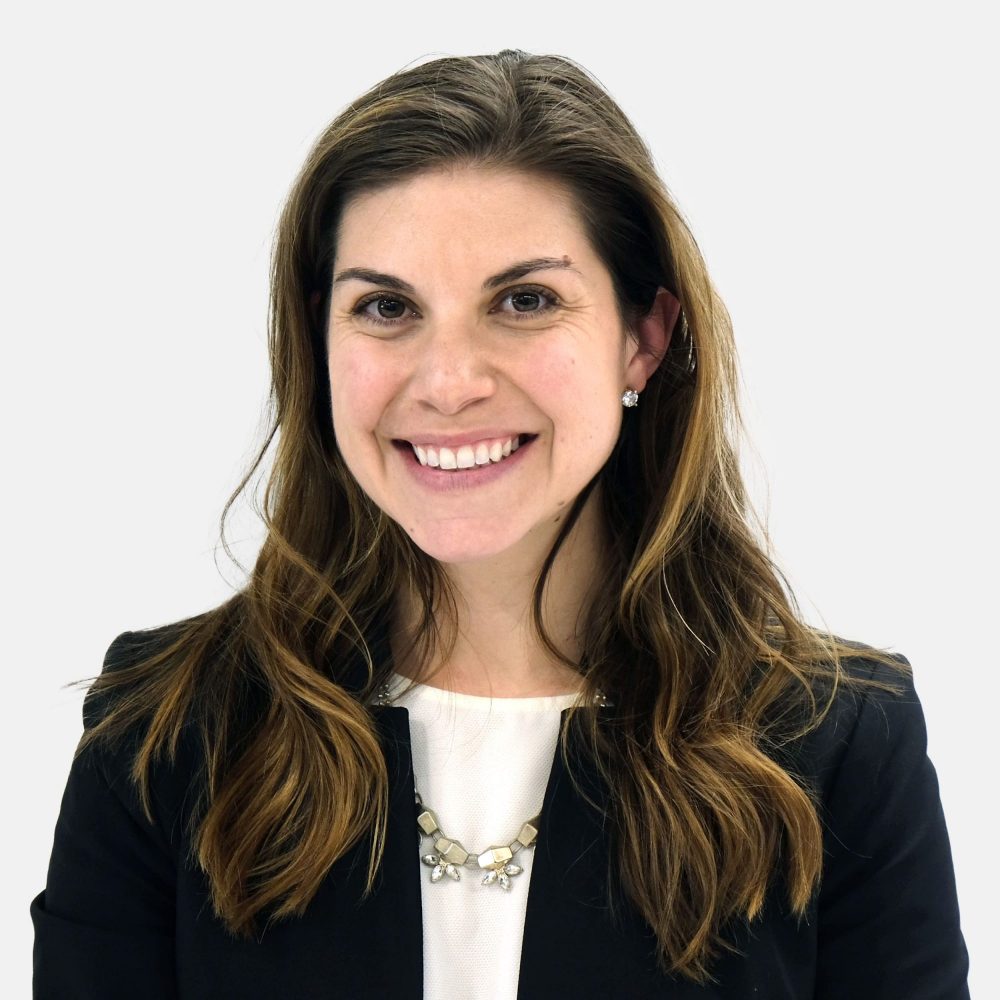 Lisa Carlson
is the Corporate Director at Engage and is responsible for building a world-class program that delivers accelerated innovation, learning, and networking opportunities to our partner companies and executives.
Prior to Engage, Lisa worked in a variety of capacities for Georgia-Pacific, culminating in her role as Director of Insights to Innovation for the Packaging & Cellulose segment. She graduated from Georgia Tech's Scheller College of Business with a bachelor's degree in Management. Lisa is passionate about sustainability at both an industry and consumer level and sits on the board of LiveThrive, an Atlanta-based nonprofit organization working since 2010 to create a community that cares about a healthy and sustainable environment.
Arrington "AW" Farrar
is a Senior Analyst at Tech Square Ventures where he is responsible for deal execution, supporting portfolio companies, and follow-on investment opportunities.
Before joining TSV, AW worked for Lennar Homebuilders as a Land Acquisition Analyst where he assisted in underwriting and sourcing new deals. He began his career as a Credit Analyst for BMO Harris rotation through the Commercial Real Estate, Financial Institutions, and Commercial Middle Market banking groups. AW graduated from the University of Wisconsin-Madison with a degree in Management and Entrepreneurship. He was a 3-year letter winner for the Badger Football team. He is an Atlanta native, loves Waffle House, and makes his own bow ties.
???? Highlights from our Startups
MetaCX
unveiled its
Business Value Network
, a platform that enables businesses to manage the expected value from stakeholder relationships. They also partnered with
Catalyst by Wellstar
to help Wellstar easily understand the value of collaborations in important and complex areas such as sustainability and team member wellness.
Peerfit, a corporate wellness leader, was acquired by the No.1 fitness app and digital platform, FitOn. This acquisition brings together the best of at-home and in-the-gym fitness to support the health and wellness needs of consumers, employees, and Medicare recipients.
Voxie's raised $25 million Series A to fuel its growth.
ICON raised $207 million Series B to build more homes with its 3D-printing technology.
Goodr celebrated five years of reducing food waste and fighting hunger with conversations featuring Atlanta's mayor Andre Dickens and MAC's Alex Gonzalez at its new headquarters.
FreightWaves partnered with logistics technology company project44 to bring project44's ocean visibility data to the FreightWaves SONAR platform.
Verady's Ledgible integrated WalletConnect to connect crypto wallets to decentralized applications (dApps).
What we ???? about our Corporate Partners
Coca Cola unveiled its new global innovation platform,Coca-Cola Creations, along with its first limited-edition product, Coca-Cola Starlight.
Cox Enterprises was named to Forbes' list of America's Best Large Employers. They were also recognized as a Best Place to Work for LGBTQ Equality by the Human Rights Campaign Foundation, receiving a perfect score of 100% on its Corporate Equality Index.
Delta Air Lines and UPS were named by Fortune as the World's Most Admired Companies.
Georgia Power, in partnership with Fort Valley State University, announced the largest solar project initiative on a college campus is live, providing educational opportunities to students and growing the future of solar energy in Georgia.
Honeywell developed a smart drone radar that avoids collisions automatically.
Intercontinental Exchangemade a strategic investment in tZERO, a leader in blockchain innovation and liquidity for digital assets.
Inspire Brands leveraged format innovation to launch a combined Dunkin' and Jimmy John's the first time the two brands have shared a space.
UPS debuted its first-ever, limited-edition apparel and merchandise collection at New York Fashion Week, with all proceeds supporting non-profits dedicated to uplifting small Black fashion brands.