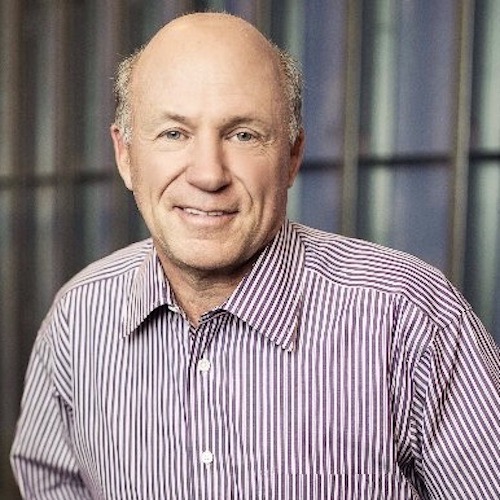 Dan Cathy
Chairman, Chick-fil-A
As CEO of one of the nation's largest family-owned businesses, Chick-fil-A's Dan Cathy represents the next generation of leadership for the Atlanta-based fast-food chicken restaurant chain founded by his father, S. Truett Cathy. Eager to incorporate his own skills and talents into the business, Cathy has taken an unconventional, yet personally and professionally rewarding approach to Chick-fil-A leadership.
With a firm handshake and kind smile Dan T. Cathy, chairman and chief executive officer of Chick-fil-A, greets a family in a restaurant dining room saying, "Hi. I'm Dan. I work in customer service."
Cathy has been defining his role in "customer service" for more than 40 years — even before officially joining Chick-fil-A, Inc. in 1970. As the eldest son of one of the most influential restaurateurs of the last century, Cathy has dedicated much of his life to building upon his father S. Truett Cathy's pioneering vision to care for people by providing food and customer service that exceeds expectations.