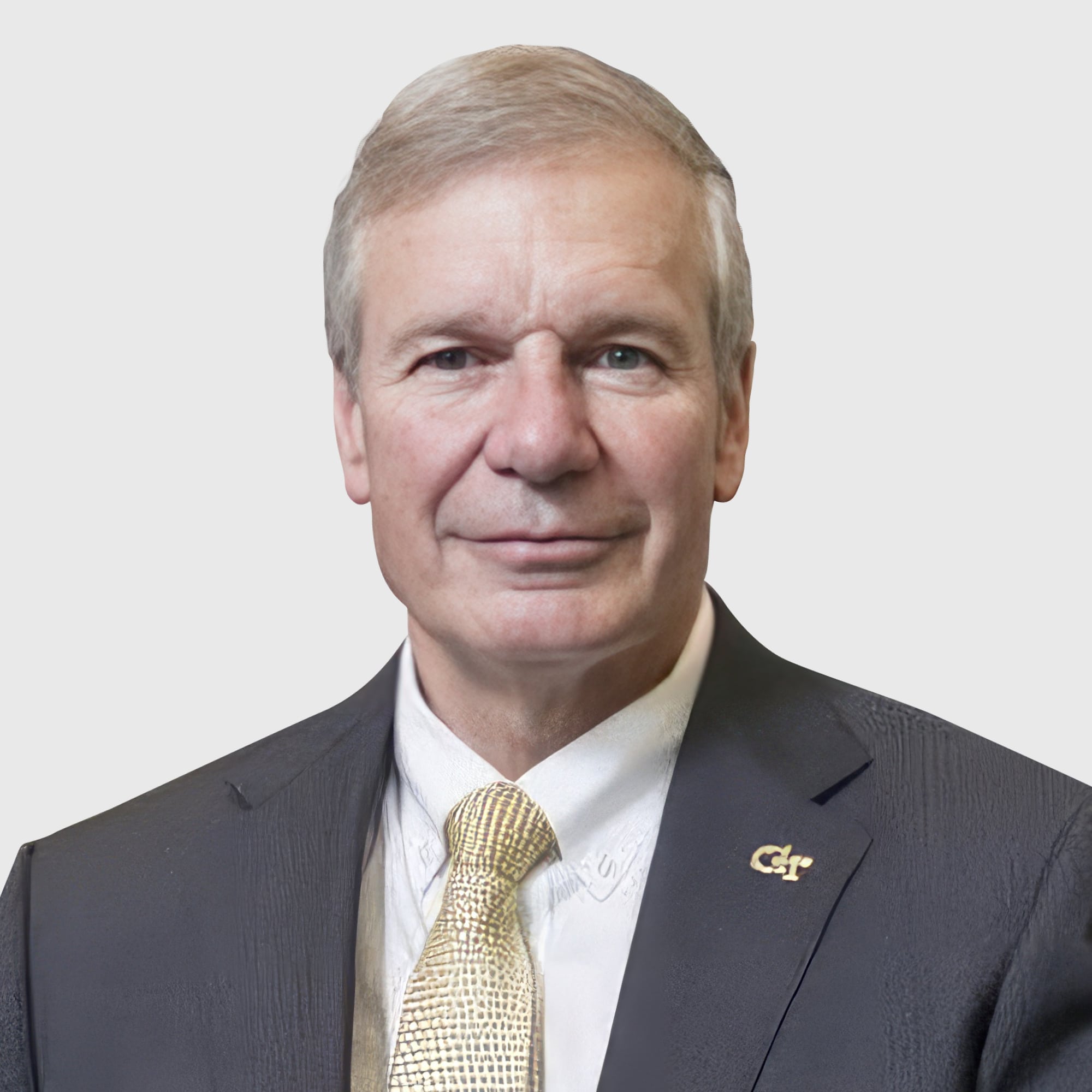 Dr. G.P. "Bud" Peterson
President Emeritus, Georgia Tech
Dr. G.P. "Bud" Peterson was the eleventh president of the Georgia Institute of Technology. In this capacity he oversaw a top ten public research university with more than 21,500 students and research expenditures of more than $730 million.
Throughout his career, Dr. Peterson has played an active role in helping to establish the national education and research agendas, serving on numerous industry, government, and academic task forces and committees. A distinguished scientist, Dr. Peterson was selected in 2008 by President George W. Bush to serve on the National Science Board through 2014.
Dr. Peterson was born September 1, 1952, in San Francisco, California, and earned undergraduate degrees in Mechanical Engineering and Mathematics as well as a Master's degree in engineering from Kansas State University. He earned his doctoral degree in Mechanical Engineering at Texas A&M University.