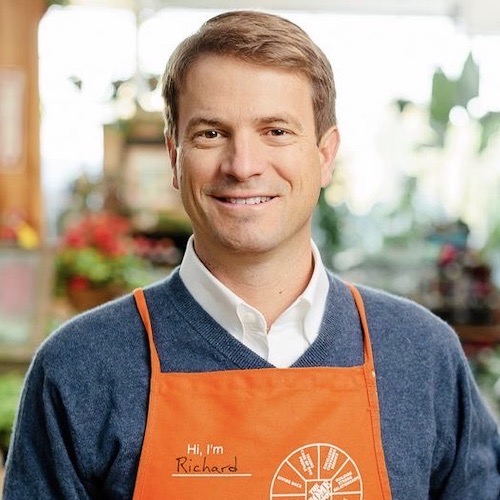 Richard McPhail
CFO & EVP, The Home Depot
Richard McPhail was named Executive Vice President and Chief Financial Officer of The Home Depot in September 2019. He is responsible for the planning, analysis, and management of the Company's financial performance, business investment, and capital allocation. His corporate finance responsibilities include financial reporting and operations, commercial financial services, internal audit, investor relations, treasury, and tax.
Prior to his current role, McPhail served in senior executive roles at The Home Depot in strategic planning, financial planning, business development, real estate, international financial management, and as the primary finance partner to all main commercial functions.
McPhail joined The Home Depot in 2005. Previously, McPhail was executive vice president of corporate finance with Marconi Corporation plc in London, England. McPhail also held positions with Wachovia Securities and with Arthur Andersen.
McPhail serves on the executive committee of the Metro Atlanta Chamber and is a member of the board of trustees of Odyssey Atlanta, Zoo Atlanta and The Westminster Schools.
McPhail earned Bachelor's degrees in Economics and in Business Management from North Carolina State University, and a Master's degree in business administration from the Fuqua School of Business at Duke University.